Nordhoff Union High School


Class Of 1967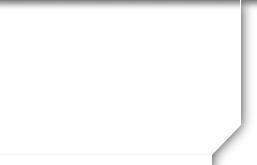 In Memory
Harlan Gregg Buttrill
Harlan Gregg Buttrill
July 13, 1949 - January 28, 2022
Harlan Gregg Buttrill of Sedona Arizona passed Friday, January 28, 2022 at the age of 72. He was predeceased by his mother, Mary Ollie Buttrill and father, Henry Burns Buttrill. In keeping with Texas tradition, everyone was known by their middle name – Gregg, Ollie, Burns. Gregg served in the military for a few years in his 20's and later worked as a computer programmer for Hughes Aircraft and then for Raytheon, living in Long Beach, CA. He had expertise in COBAL, and the Y2K event was a significant event in his professional career. He retired early, coming home to his parents' home in Sedona to help take care of his mother Ollie, whose health was failing. Ollie passed in 2011 and then Burns passed in 2019, at age 101. After taking care of his parents for 9 years, COVID hit and in 2021, Gregg discovered he had lung cancer.
Gregg had artistic talent, like his mother, and some of his paintings were quite good. He never married and had no children, but is remembered fondly by his cousins. He was quick to smile and game to try new things. He had a dry wit loved to point out things that made no sense.
As a youngster, he was never happier than when he visited the rural Texas farm of his maternal grandparents. He loved being around the livestock and the garden and the experience of living with almost every human need available right there on the farm, without going into the nearest town, seven miles away. And he loved the haybarn, where he jumped around and played in the hay. Not even a trampoline would have given him as much joy.
He was a member of Peace Lutheran Church in Cottonwood, AZ and the family is deeply indebted to Paul Rutschow, the minister, for his care and concern and help in getting Gregg medical attention.
https://greersmortuary.secure.tributecenteronline.com/obituaries/Harlan-Gregg-Buttrill?obId=24607683