Nordhoff Union High School


Class Of 1967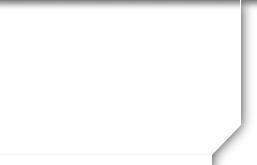 In Memory
Bill F. Deal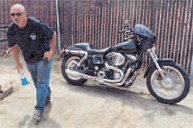 William "Baldy Bill" Deal
March 29, 1949-September 6, 2005
In loving memory of "Baldy Bill," a man and his Harley, who left us to ride that great "Highway in the Sky."
Bill spent his early childhood with his brothers, Steve and John, in Altadena, Calif., before the family moved to Ojai. Bill loved Ojai, he also loved the ocean. So he felt he lived in paradise. In high school, he and his buddies liked to "ditch school" for fun in the sun and surfing. He was that kicked-back, easygoing, mellow guy, who everyone got along with and was well-liked and popular at Nordhoff, where he graduated in 1967.
Bill and his buddies served in the Marines in Vietnam. He worked in construction after he came home. He later went to work for the Ventura County Flood Control, where he retired early to enjoy life on his Harley. He'd always dreamed of owning a Harley Davidson, so he put a buck a day in a jar until he was able to buy the one he wanted. It took 25 years of saving for his
dream. Those of us who were lucky enough to know and love him, could hear him "rap" his pipes as he passed our homes, to let us know he was thinking of us.
He was a very private man, a "loner" by choice, but loved by many. He just loved to ride, you'd see him everywhere, you'd know it was him by his Converse sneakers. He loved to hang out and people watch. Whether it was downtown or at his best friend's motorcycle shop in Oak View, or at the Men's Softball Tournament at Sarzotti, flirting with the pretty women. He spent time at The Hut and The Deer Lodge where he was a designated driver for friends in need. The merchants and patrons of downtown will no longer hear their alarms go off as he "cruised" by with the new "Thunder Header" Chico put on his Harley. It gave him such a chuckle!
Our children will all miss their "Uncle Baldy Bill" and his free spirit. We may never know why he left us so young. You will be missed by your family and friends and all whom you have touched with your kindness.
Bill's ashes were scattered at sea where he spent his days enjoying life in the sun. "Ride on forever Baldy Bill, we love you."
Published in the Ojai Valley NewsFriday, Sept. 23, 2005