Nordhoff Union High School


Class Of 1967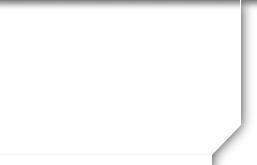 Mikki DeVane Coburn
Profile Updated:
April 30, 2019
| | |
| --- | --- |
| Residing In: | Ojai, CA USA |
| | |
| --- | --- |
| Spouse/Partner: | Stan Coburn |
Children:
Son Jeff, born 1980, married to Larissa, two daughters born 2011 and 2015. Son Tim, born 1988, married More…

to Vanessa, one daughter born 2015.
Yes! Attending Reunion
School Story:
I have so many memories involving classmates and it dawned on me today that I have just about as many involving our teachers; some good, some not so good, and this one, which is most unique. Did any of you know that our teachers and administrators had lives apart from just being our teachers? ;-) As students we certainly did not, with the exception of maybe those boys who hung around Craig Brown's and saw Mr. Stan Brown at home, and Pam and me, who found out in 8th or 9th grade that Mr. Milroy was.....A BEATNIK! We found out that several of our teachers in the early 1960's were Beatniks! Maybe Stan Brown was too....I'll ask Craig. He did sport a goatee.... Anyway, we were best friends with Linda Q. Milroy and she invited Pam and me to have a Sleep Over at her home. I had only known, and feared, Mr. John Milroy as The Supreme Marine Commander on our campus, with his crew cut and conservative business suits, only to be shocked, pleasantly so, to find him at home dressed in black; black turtle neck, black slacks, strumming his guitar and sipping wine, probably smoking too. The Milroy home was not like any home of any of my other friends, I can assure you. It was very, very COOL! Our home had landscapes, the Milroy home was full of modern, far-out art, done by Mr. Milroy and probably Bonnie, his wife too. Our home was decorated in a mish mash of Early American and furniture from the Green Stamp store, theirs was Danish Modern and very COOL. My parents did not play any instruments and listened to albums by The Ink Spots, Tony Bennett and Dean Martin. The Milroys were very into folk music and Linda told me they held Hootenannys at their home with the likes of Mr. Rustin, who Linda said wore a beret, and Mrs. Llwellyn. We had cats, dogs and horses but the Milroys had a monkey, a house monkey, who wore diapers. I guess you can't house break a monkey. We had the best time there and Pam and I were never afraid of Mr. John Milroy again. After all, we had the goods on him. ;-) And as John Newton Higby lll said of his story, "And that's my story and I'm stickin' to it!"