Nordhoff Union High School


Class Of 1967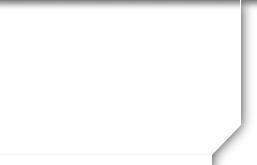 In Memory
Julie Hester
Julia LaVerne Hester (1949 - 2012)
Obituary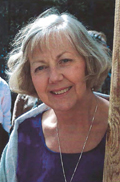 Julia LaVerne Hester, 62, passed away peacefully at home on July 27, 2012, after a courageous battle with cancer.
She was born in Santa Paula on October 20, 1949, the only child of Sam Hester and Marcia McCabe. She was a lifetime Ventura county resident, having lived in Ojai, Santa Paula, Fillmore, Bardsdale and Ventura.
She was employed for 15 years as a MediCal specialist with Ventura County Social Services Agency, before becoming a massage therapist with the Oaks at Ojai Spa in 1992. Massage and spirituality were her main concerns for the rest of her life, and she found both to be very rewarding personally.
Julie (as she was known) attended Nordhoff High School in Ojai, and graduated from Ventura High School in 1967. She graduated from UCSB in 1990 with a BA in liberal arts. She often spoke fondly of growing up as a young girl at the old Ojai Honor Farm, where her father worked in the 1950's and 60's. She was delighted to play the "lost girl" in an episode of the popular 50's TV show "You Asked for It" demonstrating how bloodhounds are trained. She was through and through a Ventura County girl. She always described herself as a "farmer's daughter".
She is survived by her mother Marcia, her son Jeff Nimesgern of Portland, Ore., and ex-husband John Nimesgern of San Diego, Calif., as well as many cousins.
She was preceded in death by her father Sam in 2007.
She was a true baby boomer, with a free and independent spirit, definitely marching to the beat of her own drum. She had a lifelong interest in music, literature and spirituality. She is sure to be remembered fondly by her many friends in the Ventura County area, former coworkers, and fellow members of AA, an organization that was very dear to her. She spent much time and effort in outreach to others in helping them achieve sobriety, as it had quite a positive role in her own life. In February she celebrated 26 years of sobriety.
A celebration of her life will be held at the Ojai Valley Woman's Club in September, date to be announced later.
Many thanks go to the staff of Livingston Memorial Hospice for helping Julie in her final days and allowing her to die with dignity at home with her loved ones at her side. Thanks also to the many friends who visited and prayed with and for her during her struggle.
In lieu of flowers, donations may be made to HELP of Ojai or the Humane Society of Ventura County.
Published in Ventura County Star from July 31 to August 3, 2012