Nordhoff Union High School


Class Of 1967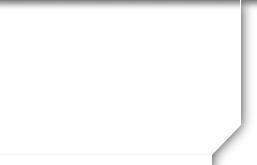 In Memory
Sonja Isbell (Barrett)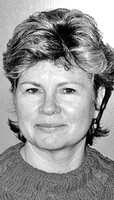 Sonja Barrett 1949 - 2007
Sonja Barrett, with her family at her side, passed away peacefully on Dec. 18, 2007, at her home in Ojai.
She was born in Ventura, in January 1949 to Robert and Goldina Isbell. Sonja grew up in Ojai with her younger brother, Gary, and attended Ojai Elementary, Matilija Junior High, and Nordhoff High School, graduating in 1967.
She was remarkably gifted and popular and developed many close and lifelong friendships during her school years in Ojai. She received her master's degree in marriage family child counseling from Northridge University. She served as a Christian therapist at Teen Challenge and, most recently, as the director of the Ventura Counseling Center at the Ventura Missionary Church.
She and her husband, Michael Barrett, were married on July 21, 1978. Mike and Sonja settled into their home in Ojai, where they raised their children, Tanisha, Shane and Joel. Her bright, cheerful countenance made her a favorite among her kids' friends and a trusted confidante, and source of guidance to all.
Sonja is survived by her husband of 30 years, Mike; daughter, Tanisha; sons, Shane (wife Jennifer) and Joel; beautiful grandchildren, Isaiah and Olivia Brown; brother, Gary Isbell; and dozens of in-laws, cousins, nieces, nephews and friends.
The family is grateful for the life and times Sonja shared with us. The joy in her eyes and warm feelings we experienced when in her presence were evidence of her strong faith in God and His love in her. She will be greatly missed.
A memorial service will be held at 1:30 p.m. Saturday, Dec. 22, at the Ojai Valley Community Church, 907 El Centro.
Flowers may be sent to the church.
A memorial contributions may be made by mail or phone to the American Cancer Society, P.O. Box 22718, Oklahoma City, OK 73123-1718; phone 1-800-ACS-4345.
The family would like to thank the Livingston Memorial Visiting Nurses' Association for their compassionate care and all of the friends and family for their support and prayers.
Published in the Ventura County Star from 12/21/2007 - 12/24/2007.