Nordhoff Union High School


Class Of 1967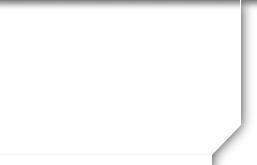 In Memory
Charles William "Bill" Lane
Charles William "Bill" Lane
September 23, 1949 to December 16, 2019
Bill was born on September 23, 1949 to Charles W. Lane Sr. and Frances Douroux. He passed away of kidney cancer at his home in Highland, CA.
Upon graduating from Nordhoff in 1967 he went on to earn his BS degree in Parks and Recreation at Cal Poly, Pomona. After graduation he landed his first job as a Recreations Director for Rowland Heights College. Moving forward, he found a career as an Insurance Appraiser, for the next 45 years, until his retirement in 2018.
In 1976 he met Cathy Leonetti at Lomita Missionary Baptist Church and were married in 1977, going on to have two children, Brian W. Lane and Michelle C. Lane.
Bill was always able to meet people on their level, witty, funny and had a great work ethic. He came from a humble upbringing and was a great example to his siblings.
His degree in Parks and Recreation was in honor of the love he had for sports, which eventually became a lifelong hobby. He actively played basketball and tennis for many decades. His pastimes included spending time with his family and friends in countless BBQ's, listening to great music with church family and high school reunions.
Bill was predeceased by his mother "Big Red", father Charles, step father Russell, his dearest Granny Rosie, and his younger brother Mickey. He is survived by wife Cathlyn, son Brian, daughter Michelle, Gurule Delia, Grandchildren Nathan and Noah and siblings: Aaron, Mark, Tim, Betsy, Charlene, Elizabeth, Cindy and Danny, loving friends and of course his dog Peewee.