Nordhoff Union High School


Class Of 1967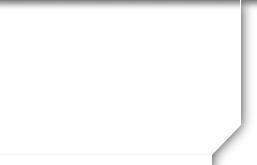 In Memory
Marcia Litoff (Forsberg)
In Memory
Marcia Ann Litoff
July 1, 1949 - February 9, 2010
See Case Summary or google Marcia Forsberg for more information.
Marcia's Reunion Booklet Entries
40th Reunion 2007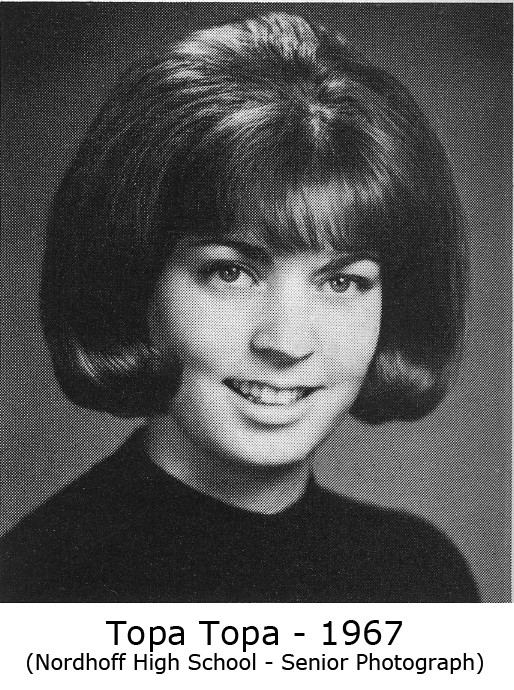 Blissfully retired!
I've been married for almost 37 years to the love of my life, Rick Forsberg, that handsome blue-eyed Swedish guy. He's my soul mate and best friend.
I retired after a 30-year career in magazines and newspapers. During that time I worked as a writer, editor, researcher, fact checker, and art director. Rick is a college administrator.
Passions and Interests and Stuff I Really Like---art museums; Shakespeare; track meets (still a groupie); theater and the opera; the San Francisco Giants (wait'll next year); Zen meditation; Alexander McCall Smith's books; Scrabble; Jasper Johns and Robert Rauschenberg; traveling; Code Pink (women for peace); the writings of Ernest Holmes; dark chocolate; and sleeping late.
Shameless bragging!---Over the past four years our Shakespeare Reading Circle read the complete works of William Shakespeare.
Our motto---"Mrs. Meredith would be so proud."
I'm a six-year breast cancer survivor. Yay! Life is good!
35th Reunion 2002
Publishing
My soul mate, Rick Forsberg, and I have been married for almost 32 years. We met in journalism class on the first day of school at Ventura College in 1967, and it was love at first sight! He taught me how to dock a sailboat and drive a stick shift car. I think he's wonderful.
We're happily childfree by choice. (Doesn't mean we don't like kids; it just means we decided not to have them.) I've had a 30-year career in publishing, and have worked for various newspapers and magazines as a reporter, editor, researcher, and art director. My husband is a college administrator in Orange County.
During the past 35 years I've been figuring out my philosophy of life. Two quotes have helped me shape it. One is an Australian Aboriginal saying---"The more you know, the less you need." So I've been trying to learn all I can about this thing called life in the hope of simplifying it. The other quote is "Everything happens exactly the way it's supposed to." I do believe it's all unfolding perfectly, no matter what.
Some of my interests and favorite things are art museums and gallery openings; track meets (still a shameless groupie!); "Pilgrim at Tinker Creek" by Annie Dillard and "Bird by Bird" by Anne Lamott (these are my very favorite books); Major League Baseball (especially the San Francisco Giants); traveling (especially to New York and places that require a passport); Jasper Johns (my master's thesis in art history was on his crosshatch motif); the Rancho Writers Group (we write for fun---and frustration!---not for publication); the philosophies of Ernest Holmes; anything Italian; visualization and affirmations; sailing; tai chi; the theater; Zen meditation; dark chocolate; and sleeping late.
Rick and I are travel junkies and are more than halfway to our goal of visiting all 7 continents and all 50 states.
I'm a one-year cancer survivor. Life is sweet.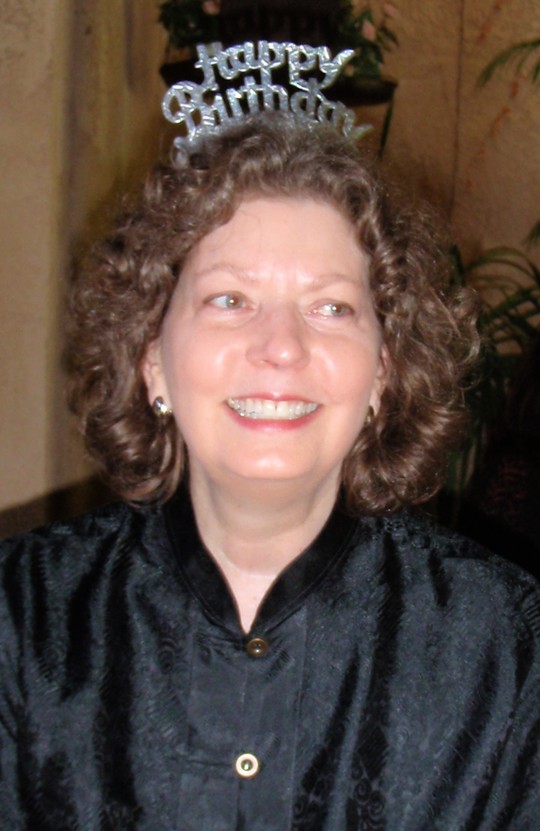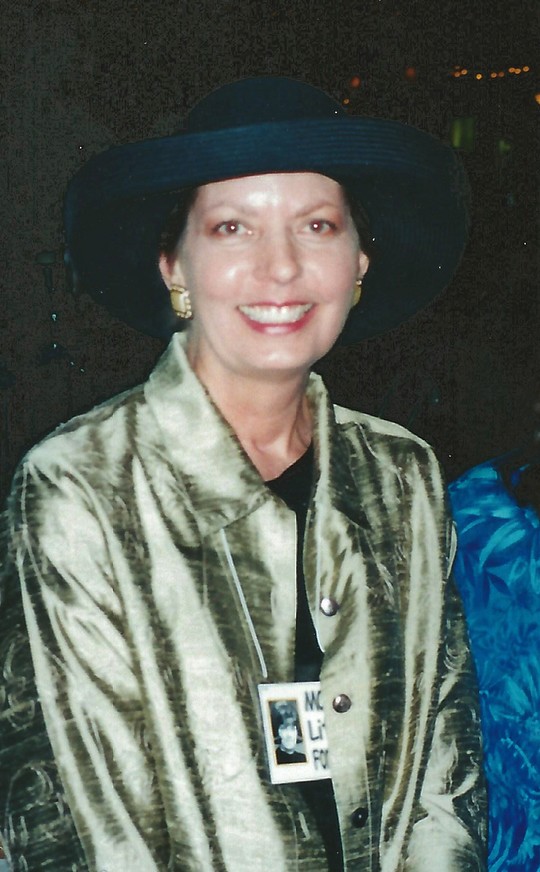 60th Birthday Party in Ojai October 2009 In a Black Hat at the 35th Reunion 2002