Nordhoff Union High School


Class Of 1967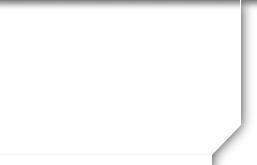 In Memory
Bruno N. Reutemann
Bruno Norbert Reutemann, 74, of Ventura, CA, passed away on October 22, 2023 in Ventura, CA. He was born in Winterthur, Switzerland to Otto and Maria Reutemann on August 9, 1949. He attended Catholic parochial and high schools but graduated from Nordhoff High in 1967. He went on to earn an AA Degree from Ventura Junior College and attended Cal State Northridge with a major in Accounting. In his spare time, Bruno enjoyed outdoor activities like fishing, camping and motorcycling. As well as being an avid reader, he enjoyed tinkering with machines of all kinds and woodworking. His work consisted in tax preparation, as an independent contractor for Verizon distributing telephone books, working on offshore oil drilling platform Irene, as a caregiver, and as a day laborer for Mountainview Landscape Services.
Bruno is survived by his sister and brother-in-law Hildegard and Art Cote Jr. of Wakefield, MA and Ventura, CA, his brother, Bernhard Reutemann of Ventura, CA, and cousins in Canada and Switzerland. He was preceded in death by both his parents.
In lieu of flowers, memorial donations may be made to Ventura County Medical Center in Ventura, CA, to which the family would like to extend their gratitude for the quality care he received there.
In keeping with his independent nature, Bruno lived his life fully on his own terms and ever-free. He faced life with friendliness, helpfulness and kindness to his family and all. He showed courage in adversity and gave wholeheartedly to whomever asked. Those who knew him, knew him to be a good man. He will be missed.
Family and friends are invited to visiting hours to be held on Thursday, November 2, 2023 from 9 to 11am in the JOSEPH P. REARDON FUNERAL HOME & CREMATION SERVICE, 757 E. Main Street, Ventura, where funeral services will be officiated by Fr. Matthew Miguel will follow at 11:00am in the funeral home's chapel. Interment will then follow in Carpinteria Cemetery District, 1501 Cravens Lane, Carpinteria.
Posted online on October 28, 2023
Published in Ventura County Star