Nordhoff Union High School


Class Of 1967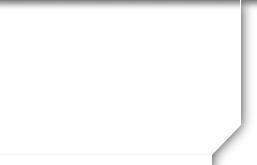 In Memory
Wendell Smothermon (Advisor)
Wendell Scott Smothermon,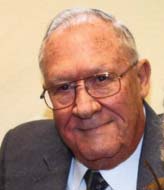 84, of Liberal, Kan., died Thursday, April 24, 2014 at Wesley Medical Center in Wichita, Kan.
He was born Feb. 24, 1930 in Hollis, Okla., the son of Walter Burton and Lela Mae (Tice) Smothermon. He had moved with his family to the Liberal area at the age of 3 and graduated from Liberal High School in 1950. He attended and graduated from University of Northern Colorado in 1959 with his master's degree. He moved from Liberal and lived in Westminster, Colo., Phoenix, Ariz., and Hemet, and Ojai, Calif. While in Ojai, he worked as a teacher and a coach. In 1980 he moved back to Liberal and worked for the State of Kansas Human Resource Services as an employment counselor.
He was a member of the First United Methodist Church, Seward County Retired Teachers, Kansas Authors and the Kansas Genealogy Society. He also was a member of the Fargo Lodge #300 AF&AM, Liberal Chapter 5, 55, and 65 of the York Rite; Liberal Shrine Club and the Al Maloi Shrine of Los Angeles, and Santa Barbara, Scottish Rite 32nd degree, Order of the Eastern Star Liberal Chapter #104 and Sword of Bunker Hill. He was a former member of the Rotary Club of Liberal.
He was a staff sergeant with the Kansas National Guards from 1948-1957.
On Sept. 6, 1953 he married Reba Maxine Shank in Liberal, Kan. She survives. Other survivors include: son Wendell Brent Smothermon and wife Judy, of Wichita, Kan.; daughter Jennifer Lynn Kirby and husband Gene, of Dodge City, Kan.; and six grandchildren, Wesley Smothermon and wife Cari, Brice Smothermon, Ryan Kirby, Sarah Kirby, Taylor Smothermon Anderson and husband Carl and Adelynn Smothermon.
He was preceded in death by his parents, and two sisters, Roberta Lee and Mae Gustin.
A funeral service was held at 10:00 a.m. Monday, April 28, at the First United Methodist Church with
Pastor David Randall presiding. Burial followed in Liberal Cemetery with Masonic Rites given by Fargo
Lodge #300 AF&AM.
In lieu of flowers and plants, memorial contributions may be sent to SCCC/ATS Development Foundation or the First United Methodist Church in care of Brenneman Funeral Home, 1212 W. 2nd, Liberal, KS 67901.
Condolences may be sent to the family at www.brennemanfuneralhome.com.