Nordhoff Union High School


Class Of 1967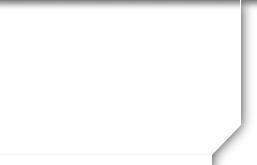 In Memory
George John Valle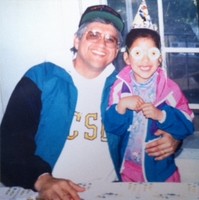 Obituaries : George John Valle; Oxnard Community Activist
Funeral services for George John Valle, an Oxnard community activist who died Wednesday after his van was hit by an Oxnard fire engine en route to a fire, will be held Monday.
Valle, 48, had been active in the Boys & Girls Club of Oxnard, the Ventura County Sports Hall of Fame and Ventura College.
Born Feb. 27, 1948, in Oxnard to Buenventura Valle and Josephine Segovia, Valle grew up in the La Colonia area before moving as a teenager to Ojai with his family. In 1967, he was an all-state basketball player from Nordhoff High School and graduated that year.
He served in the Navy from 1968 to 1970 on the carrier Kitty Hawk stationed off Vietnam.
Valle attended Ventura College and graduated from UC Santa Barbara in 1974 with a bachelor of science degree in sociology.
After working as the executive director of a medical clinic in San Jose, Valle moved back to Oxnard four years ago to work as an employment program representative for the state Employment Development Department.
He also became involved with Ventura College, working with the vocational arts program, student placement services, transfer programs and new student orientation. Having played on the college's basketball team as a student, Valle also supported that program, attending games, giving tips to players, helping the students find jobs and in fund-raising. He also played in the annual alumni games.
"He would always make himself available," said Marcelino DeCierdo, the college's acting dean of business and economic development and Valle's friend for 25 years. "He was always very good with students and was so involved in so many things. He always was very active. While at UCSB, he took books to prisoners at the Lompoc federal penitentiary and donated time to the Santa Barbara probation office."
Valle was also a volunteer with a program to help homeless veterans, DeCierdo said.
A member of the general steering committee of the Ventura County Sports Hall of Fame, Valle was also chairman of the fund-raising subcommittee and on the scholarship subcommittee.
"We're headed for one of our most successful financially supported years in a long time, and a great deal of that can be attributed to George," said Chuck Eskew, chairman of the Hall of Fame's general steering committee. "You knew that if you contacted him to do something, the job would get done. There's going to be a big gap on the Hall of Fame committee."
Also active with the Boys & Girls Club of Oxnard, where he spent time as a youngster, Valle was a board member who will be missed for his enthusiasm, sense of humor and dedication, said Ruben Herrera, a club branch manager and a longtime friend.
Because Valle had chaired the club's annual Christmas barbecue for needy families, the club will rename the event the George Valle Memorial Christmas Barbecue, said Executive Director Abe Oliveras.
Valle is survived by his wife, Aileen J. Valle of Oxnard; his daughters, Primavera and Jema Valle, both of Santa Barbara, and Erica Valle of Oxnard; his mother, Josephine Covarrubias of Oxnard; his sisters, Genevieve Escobar and Gracie Braton, both of Oxnard; his brothers Gilbert, Gregory and Gabriel Valle, all of Oxnard; his uncle, Louis Segovia of El Rio; and his uncle and aunt, Leopoldo and Mary Perez of Oxnard.