Nordhoff Union High School


Class Of 1967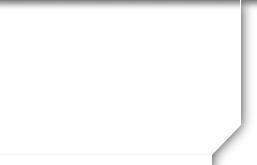 In Memory
Stan Brown
Stanford Eugene Brown
1923 - 2006
Stanford Eugene Brown, 83, beloved husband, father and grandfather, passed away peacefully with his family at his side on Thursday, July 27, 2006, at UCLA Medical Center.
Stan was born April 24, 1923, in San Francisco, Calif. He served his country as a pilot during War World II in the Army Air Corps. He was a graduate of Loyola University and earned his master's degree in education administration at San Fernando Valley State College, now California State University, Northridge.
Stan moved with his family in 1953 to Ojai, where he began teaching. He loved history and civics, and taught these subjects for 25 years before becoming vice principal and dean of students at Matilija Junior High.
Stan brought competitive swimming to the Ojai Valley and was founding coach of the Ojai Valley Swim Team with wife Eleanor. He also coached high school swimming and water polo for many years.
Stan was an early conservationist and served on Ojai Planning Commission for six years, helping to preserve Ojai's character and charm. He was also one of the first people in the valley to own an electric vehicle, and in recent years, could often be seen driving his "Anniemobile" with adored poodle Annie.
After retiring, Stan returned to his love of the theater, music and literature and the writing of prose and poetry. He was published in "Color of Ojai" and several issues of "Rivertalk," which he helped edit and produce. As a strong supporter of the arts, Stan served as literary representative to the Ojai Art Center, and worked to rekindle appreciation of poetry. He participated in several writing groups, and enjoyed attending and participating in local poetry readings.
Stan lived in Ojai from 1953 until the present except for brief stints in Rome and Palm Springs. He was a member of the Presbyterian Church, and was a much-loved presence in Ojai.
He is survived by his wife of 60 years, Eleanor; children, Roni Beall (husband Ron), Craig Brown (wife Peggy), Kris Dutter (husband Steve) and Rob Brown; and grandchildren, Robin Detmer (husband Scott), Roselle McNeilly (husband Joe), Willow Erin Brown, Matthew Brown, James Stanford Brown and Adam Dutter (wife Brittany).