Nordhoff Union High School


Class Of 1967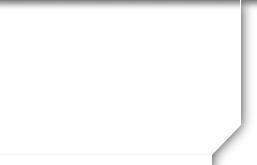 In Memory
Janet Irene Brown (Frost)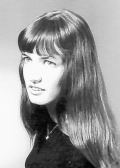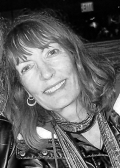 It is with great sorrow and heavy hearts we announce the sudden passing of Janet Frost. Janet passed away Nov. 19, 2012, at home.
The daughter of Earl and Virginia Brown, Janet was born June 9, 1949, in Santa Paula. She graduated from Nordoff High School in 1967 and worked for Acacias Care Center as a dedicated and caring CNA from 1973 to present.
Janet met the love of her life Stephen Frost in 1972 and were married in 1974. She loved her family and was proud of her son and grandchildren. She was very much a protector of all those she loved and cared for.
Janet enjoyed weekly gatherings with her son, daughter-in-law and grandchildren; Sunday night card games with her dad, step-mom and sisters; and treasured yearly trips to Idaho to visit her sister Linda and family. She also enjoyed riding her bike, reading, crossword puzzles, Curves and camping.
Janet was preceded in death by her mother Virginia Brown and her beloved "Bro" Gary Brown. Janet is survived by her loving husband Steve of 38 years; their son Jeff Frost (Ceslee); and her beloved grandchildren Miranda, Jeffery, and Brent. She is also survived by stepchildren Shawn and Stephanie; and step-grandchildren Aaron, Jeremy, Kaitlyn, William, Noah, Emma, Brian, and Bradlee; her beloved daddy Earl Brown and stepmother Janyce Brown; two special sisters, Linda Charters (Dean) of Idaho, and Patti Tindle (Ron); sister-in-law Ann Brown; and several special nieces and nephews. "You are not forgotten, loved one, nor will you ever be: as long as life and memory last, we will remember thee."
Per her request no services to be held.
Published in Ventura County Star from November 28 to December 1, 2012