Nordhoff Union High School


Class Of 1967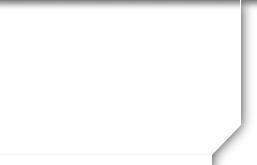 John N. Higby III
Profile Updated:
September 15, 2010 | | |
| --- | --- |
| Residing In: | Santa Clarita, CA USA |
| | |
| --- | --- |
| Occupation: | Retired/Movie industry |
Children:
Kelly Higby-------R.N. 24
John John Higby----- Navy 22
Brett Higby-----Forest Service fire More…

fighter 21
| | |
| --- | --- |
| Military Service: | Navy Air-- 144 Attack Squadron |
Yes! Attending Reunion
Comments:
I had retired from the Pasadena Fire Department after 32 great and wonderful years. I tried the retirement thing but it didn't work out to well. After 26 years of marriage with a 24 hour, 11-20 day work schedule my wife Bobbe wasn't ready for a full time husband (that's my story anyway) Ok, Ok I was on my third rerun of the Discovery Chanel. I went to work for the Movie industry as a Fire Safety Officer for Paramount and Universal Studios. Its interesting, I get to work on feature films as well as other types of T.V. shows i.e.(Dr. Phill) We both have our hair styled by the same guy LOL.
I still have my youngest living at home at the moment. We live in Santa Clarita on a small ranch, I'd call myself a gentleman rancher but that would be a gross exaggeration. I occasionally get the old surfboard out or the camping tent and fishing pole.
If I were to describe my life I would have to say its exceedingly mediocre. That's my story and I'm sticking to it.
School Story:
Skipping school after first period to go surfing. Returning for last period-- sun burned with salt in our eye brows and believing no one would notice.
C.I.F. Football and Basketball years, as well as Track-thank you Scott Maggard.
Knowing that if you passed the only Ojai Cop on duty going the other way you were pretty much home free!!!!!!!
All the teachers that were patient with us even though in hind sight, we know they new-----!!!!!
Happy to have the Ojai experience during the 60's. Those were the days!!!!
Hope you're having a great Birthday John.
Happy Belated John. Great seeing you at the reunion. Still working on my golf "game". You ought to check out The Other Ojai website and the annual BBQ. Summer 1967-Graduation Song "To Dream the Impossible Dream". Scott led Nordhoffs Cross Country team to victory,Football, Basketball champions one and all. A summer quest then we four unlikley friends Scott Maggard, Gary Fausett aka(Leo), Tony Sarazoti and myself with a Quest "to run where the brave dare not go" ROAD TRIP-Montreal Canada 1967 World Fair.
What could go wrong "Madman Maggard-Mechanic extraordinaire, Leo-Road Philosopher and deep thinker, Tony-Celebrity(had an entire city park named after him) and myself class character. Our faithful steed, Tony's White 180 H.P. 1964 Ford Flacon staion wagon. The war chest, $800 and a gas credit card with 2400 miles to forge, west coast to east coast and back.
Scott bailed us out more than once with his whit, mechanical skill and wonderfully twisted sense of humor. To our delight, along the way(perhaps Nebraska) we discovered one could legally buy fire works which included Cherry Bombs, M80's(bigger than cherry bombs), rockets and the like.Perhaps it was in North Dakota, we noticed our arsenal had been magically depleted to one rmaining M80. Scott wanted to blow something up, you know an experiment of sorts. Mail boxes were out since we notice most every one had a gun rack in the window with a serious rifle attached.
After a careful discussion and debate by our intriepid force led apply Scott we settled on a sacridical family size can of Spegetti-Os. That evening at the camp site (after a few beers)planning session, it was determined that Scott would light the fuse, Tony would quickly set the can on top of it and we would all shelter on the other side of the car and watch through the windows. The explosion was huge, destruction complete-the can was lofted at least 50 feet into the air but not before its contents and been compressed and atomized to the point of bursting sending hundred of super sonic, with sauce, spegetti-Os raceing into and onto everything in the camp site including Tony's white station wagon tent etc.. The mist was still settling as we rounded the back of the vehicle to be hold what could have been only described as a 5th per "Art Deco" project gone terribly wrong.
The event struck us all as one of the funniest most creative things we had ever done---ever. We laughed and laughed and laughed some more (beer may have played a role in it------nah). The next day we had to drive many hours in our rolling "Deco Art" project to get to a town with a car wash. Scott thought this was really hillarious and spent many hour watching for the expressions on people faces as we passed. In our defence we were good on one side.
I remember driving thru Yellow Stone National park with all of us singing along with the "Doors" Riders in Sky.
I remember Scott Posted on: Jan 29, 2015 at 1:33 AM